Who are we?
Telcoin was the first blockchain company to become a GSMA Associate Member in 2018.
Telcoin is registered as a Major Payment Institution in Singapore and a Money Services Business in the US, Canada, and Australia. Telcoin also recently established a fully registered VASP in Lithuania, enabling us to offer cryptocurrency services to all EU residents.
Involved in drafting the Nebraska Financial Innovation Act, which was signed into law in 2021, opening the door for a Fed-chartered digital asset bank that can serve consumers.
Learn More About Telcoin
What do we do?
Fiat Remittances
Fiat remittances from the US and Canada to 26 mobile money platforms in 16 countries (many more currently in closed beta) at a cost of 2% or less including fees and FX margin.
Stablecoin-backed Remittances
Stablecoin-backed remittances that will offer the lowest fees in the market coming soon.
Digital Asset Wallet
Self-custody digital asset wallet with multi-signature security. Users always maintain ownership of their crypto.
Decentralize Finance
Access DeFi on your phone, from anywhere, and send digital assets to friends and loved ones in seconds.
Trading
Trade a growing list of supported digital asset trades with just a few taps, plus the ability to stake and earn TEL for users you directly refer to the Telcoin App.
Airdrops
Geo-fenced aid airdrops to disaster zones (coming soon).
Why are we at MWC?
Telcoin is launching Telcoin Network, a Web 3.0 network for GSMA Mobile Network Operators, where telecom partners can earn a share of global transaction fees and other incentives for promoting Telcoin services.
We are keen to expand our fiat remittance presence and meet partners that wish to join us as we launch best-in-class global remittance services backed by fully-audited and compliant stablecoins.
Join our CCO, Rajesh, at MWC for panel discussions
Rajesh will be taking the stage to talk about blockchain and the greater digital asset space's place in the global telecom market. Be sure to catch his panels at MWC!
Rajesh Sabari
Chief Commercial Officer
RSVP to Telcoin's Post-Conference Dinner Party
It's a hectic week here at MWC, so why not join Telcoin for a private post-conference dinner party on Wednesday evening? Food and drinks will be served, and several Telcoin executives will be in attendance (including our founder and CEO). Blow off some steam, network, and perhaps even learn a thing or two about the future of decentralized financial services! Check out the details and sign up below:
Telcoin MWC Dinner Party at Can Cisa/Bar Brutal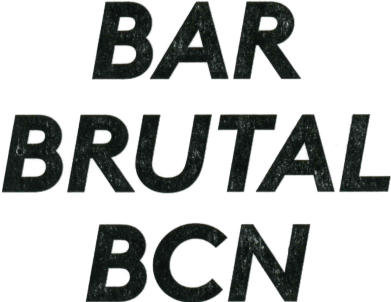 Wed, 1 March 2023
19:00 - 21:00
933 19 98 81
Can Cisa/Bar Brutal
Carrer de la Princesa, 14, 08003 Barcelona